With that gorgeous summer sun comes the simultaneous arrival of beach and wedding season. And those beach-loving couples take their nuptials to the sand, sea and sun. As glorious as that glowing ball of sunshine over the rippling waves is, comes the million dollar question – what do I wear?
Even though the words beach and wedding marry nicely, the standard attire most certainly does not. Swimsuits and flip-flops are much too casual while tux's or thick gowns are a recipe for heatstroke and sweat stains. So…what are your style choices for a seaside wedding?
Beach Wedding Wear for Maximum Flare
Before you can begin planning your beach wedding ensemble, you'll need to first get in touch with a member of the wedding party to clarify if it's a casual or formal soiree. Once that's settled, it's time to hit the wedding attire drawing board!
Beach Styling 101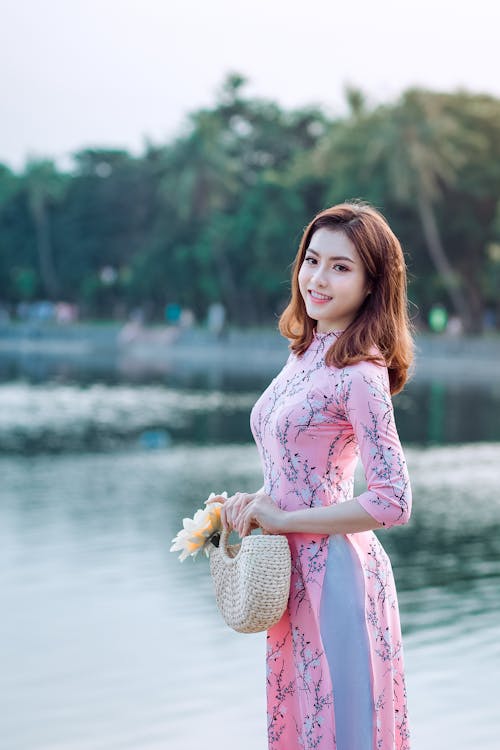 Whether your wedding is casual or formal, you'll want to follow these tips to have you looking your best but also cool and free from sunburns.
You're going to be sitting uncovered under the hot summer sun so remember to bring and reapply your SPF 30 sunscreen every two hours. If you want to keep the sun off your skin, invest in a delicate parasol, but if you do, be courteous and sit on the outside aisle, so you don't block the view.
When it comes to shopping for your outfit, outdoor summer weddings, you'll need a more breathable fabric to help keep you cool, like linen, silk, chiffon or cotton blends. This alone may not be enough, so bring an elegant hand fan to cool off.
Ladies you'll want to skip the flip-flops and stilettos and go for wedges. To go along with your wedge heels, you'll want to be mindful that beachside breezes may not be friendly on a lightweight short dress and lead to you inadvertently flashing everybody! Men, you'll want to stay clear of the t-shirt, hat, board shorts and flip-flops. You're better off investing in a nice pair of thin light colored canvas shoes or dressier leather sandals. As for your clothing, skip the hat and the swimwear and aim for business casual – think golf attire, when in doubt.
Formal Wedding Styling
The word 'formal' differs from its usual wedding application. There's no way anyone expects you to show up in a stiff unbreathable dress or a sweltering tux; it still means elegant but not in the traditional sense. It's a dressed down look that can be considered casual – but not quite. Here are some additional tips:
Avoid black as it conducts heat and attracts the sun.

Wear formal length dresses – tea or floor length.

A dress with gold elements pays homage to formal-wear.

Lightweight long-sleeves may be necessary if the wedding is strict on formal.

Jewel or accessorize your sundress to upscale your dress to elegant.

Men, a light colored linen suit and tie is your golden ticket.
Casual Wedding Confidential
Most beach weddings tend to lean towards casual. Think business casual when you're thinking about what to wear. For all the ladies you've got it made, a beautiful maxi beach dress for a wedding, in a plain or tropical pattern is just what you'll need. While men, if you're wearing a linen suit, drop the tie or wear a collared shirt and nice loose fitting pants. Shorts, unless stipulated, aren't wedding appropriate.
Guests Dress to Impress for that Beachside Wedding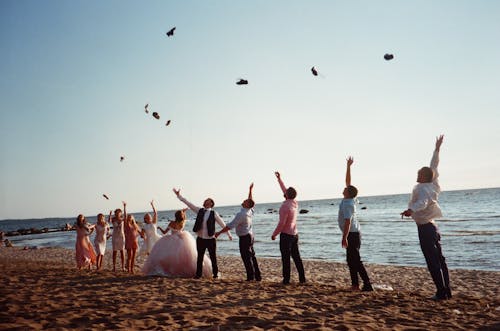 Don't stand out for the wrong reasons by wearing something entirely inappropriate like flip-flops or suffering from a wardrobe malfunction by wearing a short flowy dress. Stand out for the right reasons, for being cool, sun-covered and stylish.