You're thumbing your nose at convention and, instead of heading to an all-inclusive beach resort, you're beginning you're new life together by embracing the big, beautiful outdoors. Kudos to you, love birds — but before you head out, read on. Here are some tips to ensure your honeymoon adventure doesn't turn into a nightmare.
1. Have a Plan
After the stress of a wedding, there's nothing wrong with embracing a little bit of whimsy on your honeymoon. You don't need to have a schedule, but you do need to agree on an idea of where you'll be camping. Just because you're not planning to go to a 5 star resort doesn't mean you won't need a reservation. Ditch the itinerary, sure, but don't assume just because you're going low-key, low maintenance means you can go in blind. Abide by the famous Scout motto and BE PREPARED!
Pro tip: You may want to escape with your spouse, but whenever you camp, you should make sure someone knows where you are going. Sharing a trip plan could save your life if something goes terribly wrong out in the wilderness. After all, if no one knows where you are, no one can help you.
2. Prioritize Comfort
Believe it or not, camping is not synonymous with itchy bug bites, and chilly nights in a cold sleeping bag. Quite the contrary! There are many ways you can make your camping honeymoon more comfortable. Instead of a bedroll, grab a camping air mattress for two. Grab an outdoor eating tent to maximize your pest free living space. Or, make a real investment in your lifetime of camping together and buy a camper trailer so you can enjoy all the comforts of home while navigating the great outdoors.
When you're comfortable, you'll be happy, and these are the kinds of memories you want of your honeymoon, right?
3. Outfit Properly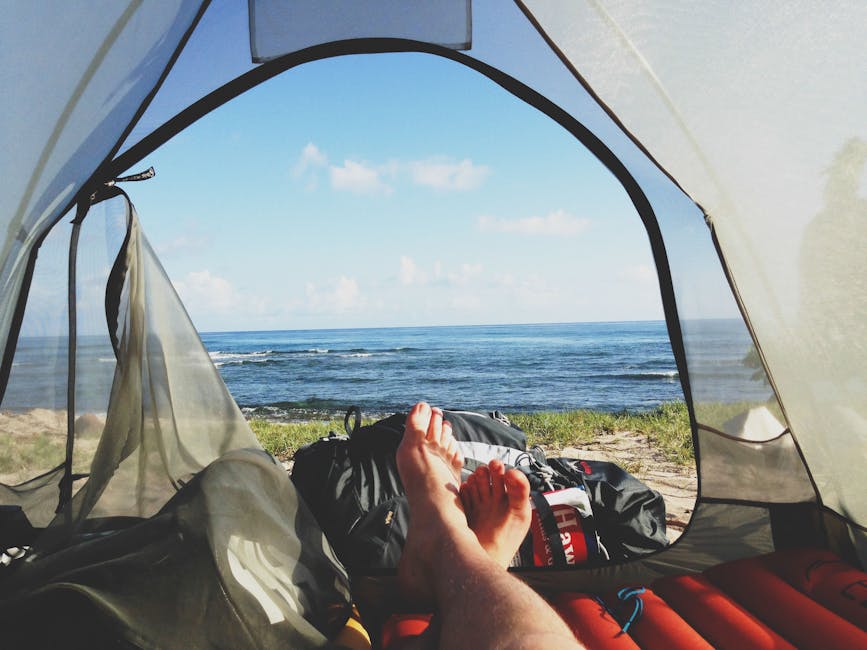 We've already touched on this a bit, and it follows trend with that Scout motto. You know how they say you shouldn't take a gun to a knife fight, and you certainly shouldn't wear your flip flops on a 15km hike. Before you leave, make sure you have the proper type of gear for the sort of camping you wish to do. If you're idea of camping is more like glamping, you likely won't need the camel pack hydration bottle for epic backcountry excursion, but you should have the camping basics.  These include:
Temperature certified sleeping bag & pillow
Rain gear
Lightweight cooler that locks for pest control
Bug spray
Sunscreen
Closed toed shoes for walking
PDFs for water safety
Camping kitchen implements
4. Respect Your Skills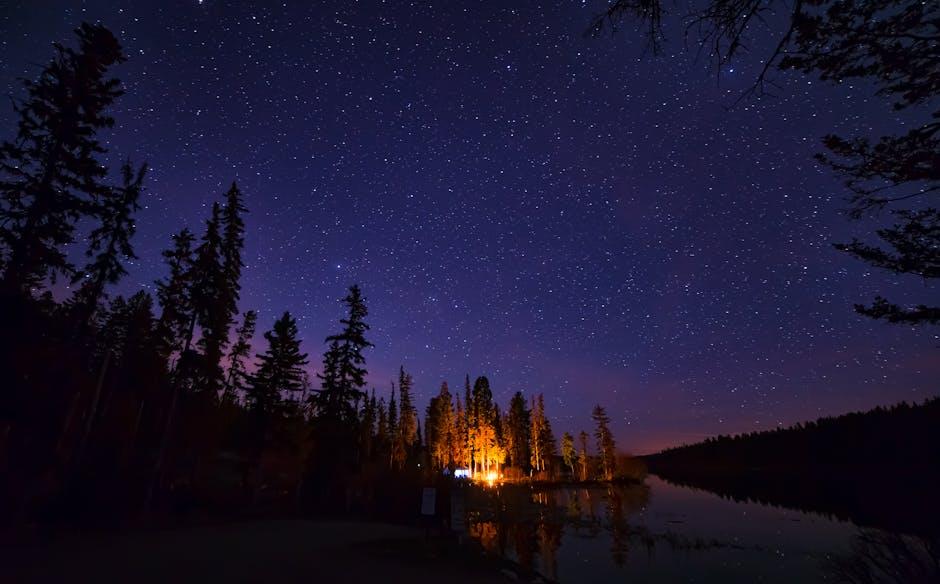 You may be a camping commando, but is your partner? Your honeymoon is likely not the time to break in the love of your life to the rougher sides of camping. (Do you really want to teach your partner about no-trace poo-packing practices on your honeymoon? Didn't think so.) Unless you and your spouse are on the same page and of the same skill level, opt to make your first excursion as newlyweds less intense. Don't begin your relationship by testing it!